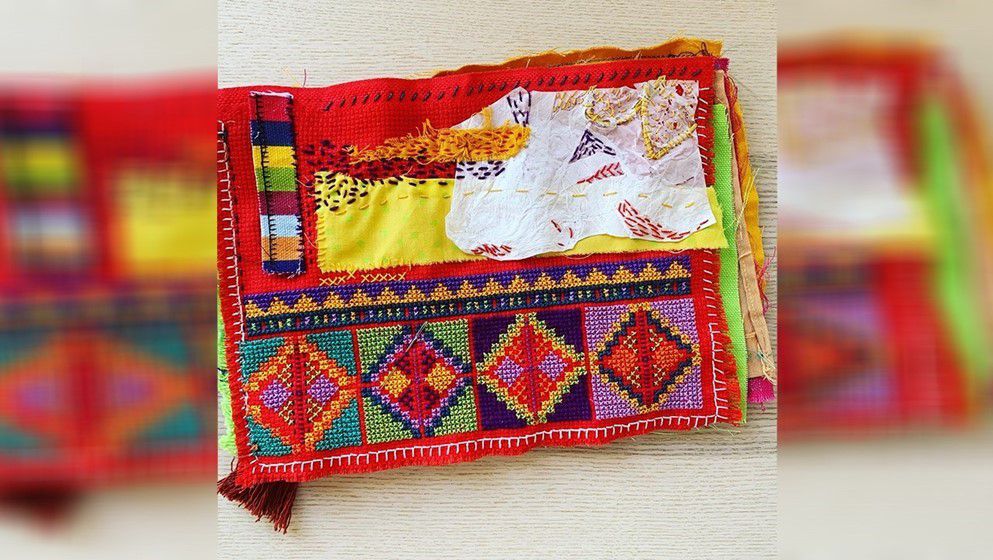 Creating modern art with a traditional twist…
For different people, art means different things. For Shereen Quttaineh, it's "an opportunity to feel grounded".
Quttaineh, who had been interested in creating art since childhood, often used her mother's sewing machine to create random works of art; she also dabbled in other art forms, she said in an interview with News from Jordan.اضافة اعلان

"Being exposed to so many materials by my parents gave me the ability to explore art freely and fuse various media," she added.
After earning a Bachelor of Fine Arts from Yarmouk University, Quttaineh decided to pursue postgraduate studies in Education at the University of Nottingham. She has 22 years of experience as a teacher, having started in early childhood education and later became a visual arts educator.
While the general public tends to associate art with brushes and color palettes, Quttaineh takes a different approach. She found that textile work and embroidery gave her a level of freedom that painting could not.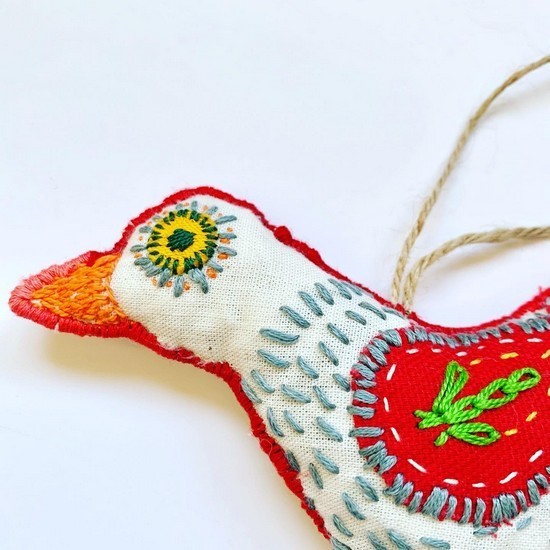 During COVID-19, she had plenty of time to explore new media, such as printmaking and embroidery, and spent a lot of time making art. She considers this period as the beginning of her career as an artist, having started to develop her brand during this period. For example, she started creating Christmas decorations, made with recycled materials such as old curtains and cushions filled with tiny scraps of fabric.
She first embroidered on paper before moving on to fabric collages for the freedom they offered. All she needed was a needle, fabric, thread and scissors. Embroidery, she said, is a "forgiving medium" because one can undo and redo any part of the work as desired. Quttaineh would often cut out pieces she made and incorporate them into new artwork or products.
Traditionally considered a craft in many parts of the world, textile art is now increasingly recognized as just an art.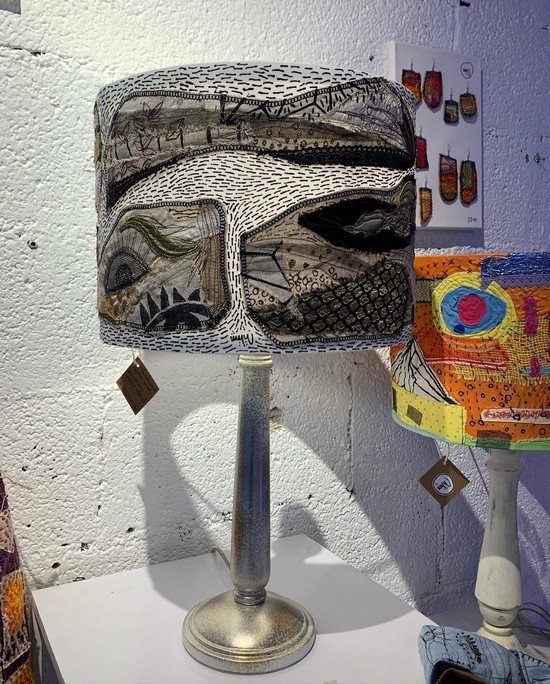 Each culture has its own approach to embroidery, with patterns often inspired by the environment. Although it is a traditional craft, several artists use embroidery in more modern ways. Quttaineh sometimes incorporates cross-stitch designs into her contemporary pieces, as she loves the contrast between the stiffness of certain materials and the more organic designs she achieves with yarn.
She draws inspiration from nature and artisanal methods from around the world, such as Japanese sashiko embroidery, which uses a basic running stitch.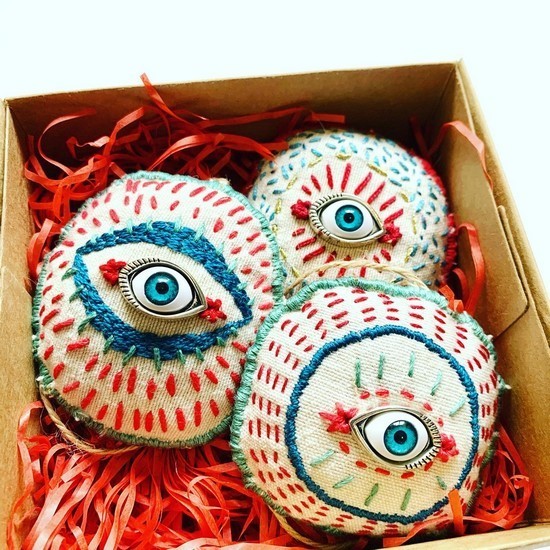 Much of her work has an eye for protection against evil and the tree of life, which she finds fascinating and found in cultures around the world.
"In my textile and mixed media collages, I have created more abstract pieces that focus on imitating nature. Some works are more representational, depicting women, animals, the tree of life, and floral motifs," she said.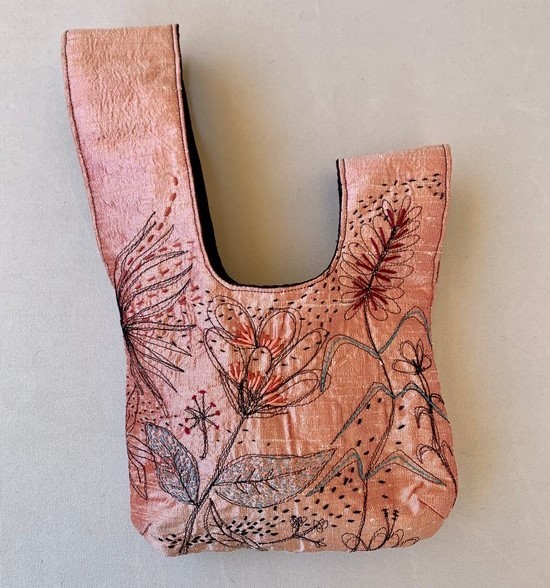 Quttaineh uses discarded fabrics, plastics, or other materials that she can embroider on, and incorporates print and beadwork into the fabrics. The different types of threads give her a variety of options and create different effects. The textures, prints and transparencies of the different materials also play a big role in the compositions.
She creates art and transforms it into unique and functional pieces, mostly using reclaimed fabrics, discarded plastic bags and nets. In this way, she says, she helps reduce waste.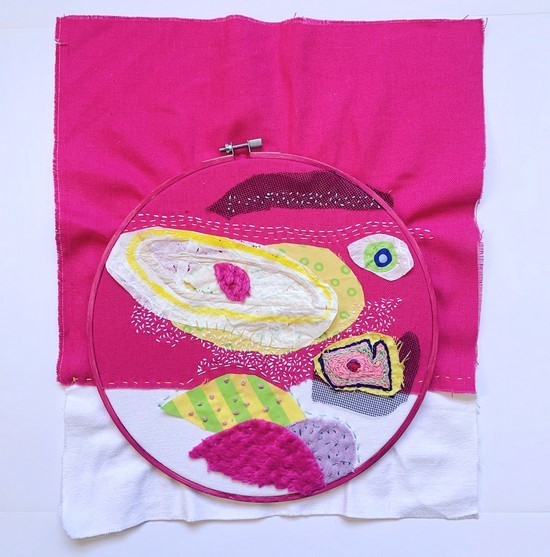 Quttaineh created her collection of bags in collaboration with her mother. The idea is to turn unwanted clothes into limited-edition embroidered bags. Her mother makes the bags and she embroiders the illustrations. The bags are inspired by Japanese knot bags and the illustrations on them are inspired by talismans and nature.
"For the earrings, I use recycled materials; I deconstruct pieces and make several miniature works of art, these are the earrings. So you would wear miniature works of art, own part of a work of art," she said.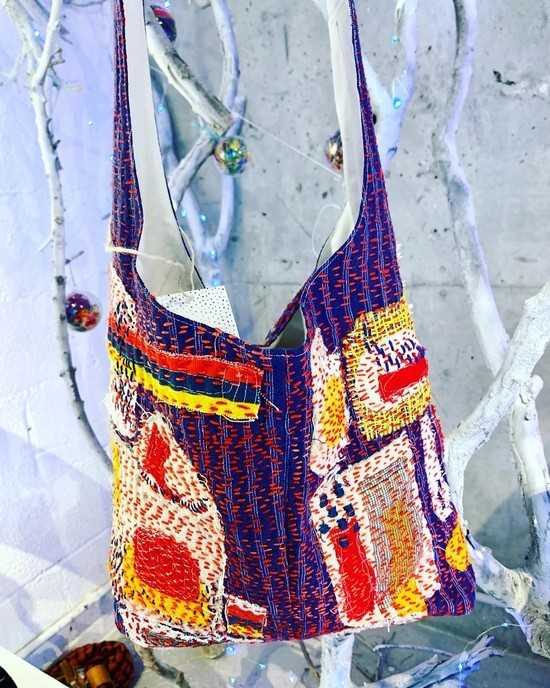 Quttaineh signed up for online workshops ranging from textile art to painting and drawing, "to nurture the artist" within her.
Participating in workshops with young local artists, such as the mono print workshop she took with Raneem Al Jaloudi and Zellige clay tiling with artist Ruba Abu Shosheh inspired her in many ways.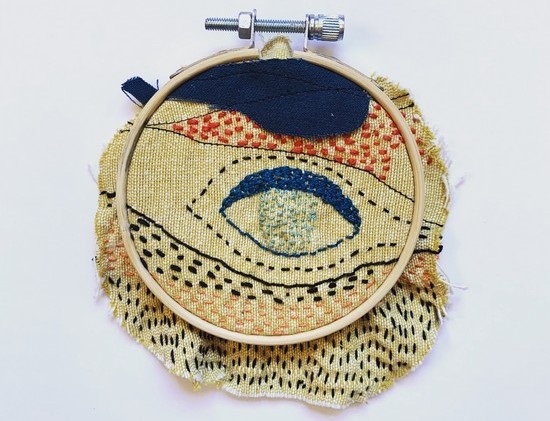 Collaborating with artist Noor Al Taher has also given him new ideas and inspired new approaches to his work. They worked on certain textile pieces, transforming them until they became tapestries.
Quttaineh recently took a sabbatical to focus on her art, hoping to turn it into a full-time job. She participated in some joint exhibitions in galleries like Jodar Artistry and Wadi Finan.
Find out more Culture and Arts
Jordan News